Table of Contents
XYZ-IR-Controller
Introduction
The XYZ Dome works with 1 IR DIODE, and 4 IR Transistors, which are connected to 2x Stereo Audio ADC 24Bit running on Wordclock…
I dont know if i can get the Alesis ADCs running (AL1101) - see Datasheet al1101-datasheet.pdf
maybe i only remove the DACs and connect them to J5A!
PCB/Shematic
first a took a shot of the Front&Back of the IR-PCB… then i matched it, and redrawed every path…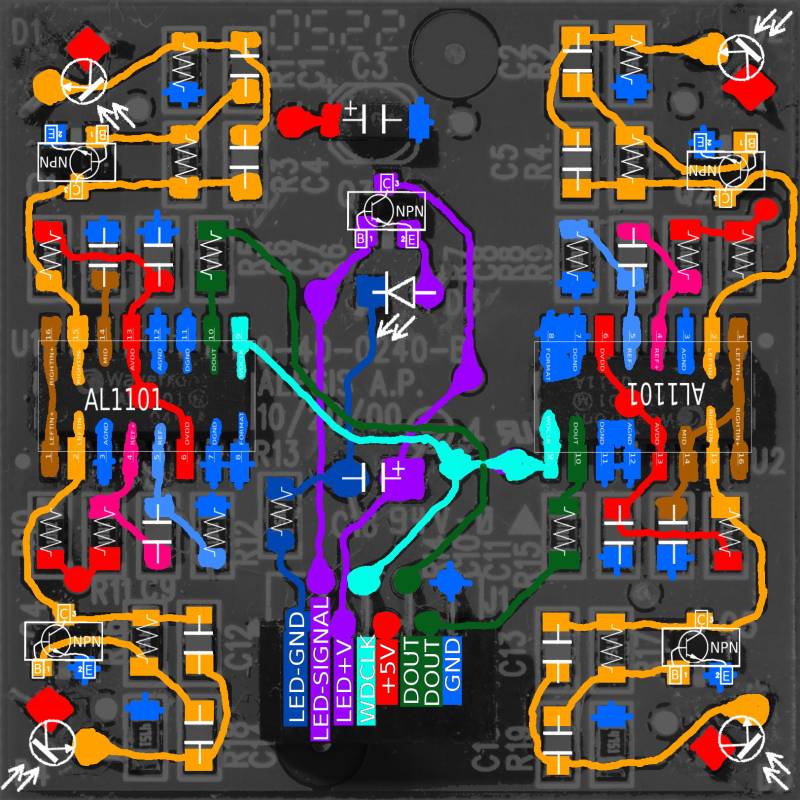 MB MODs
How to get it working without touching a SERIAL PROTOCOL?
dont using the onboard DACS, instead use the MB-Core STM32F4 J5A AIN-Port….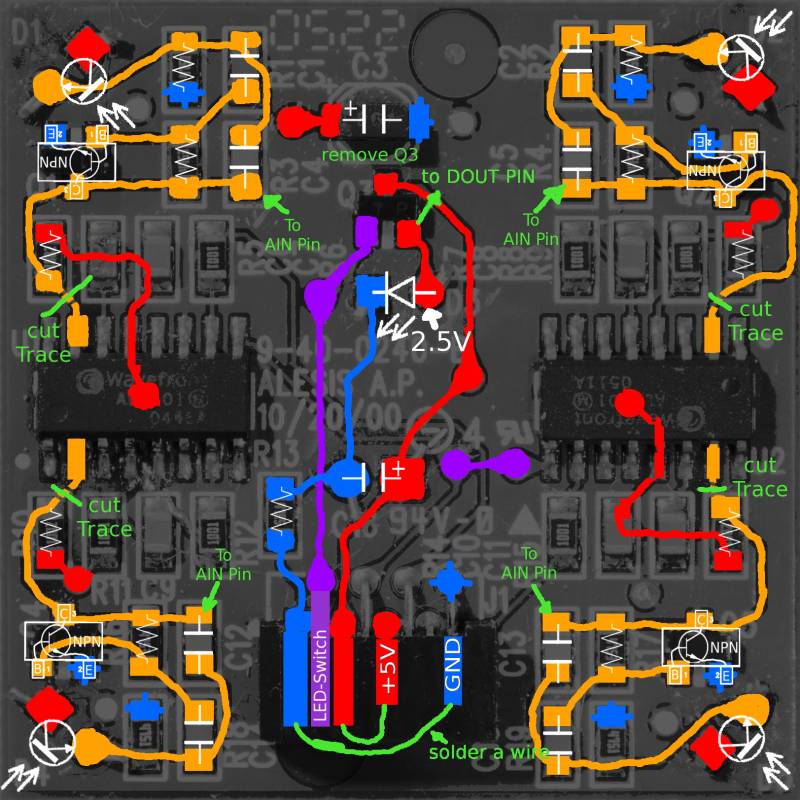 Negative: using a lot of bandwith.

I connected all 4 IR-Transistor-Circuit directly to J5A
The IR-Diode I connected to Pin1 of J10A.
Hardware Requirements
To Do