This is an old revision of the document!
---
Table of Contents
Phatline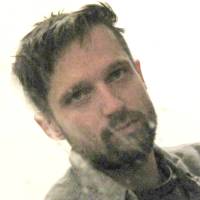 Electronic&Digital-Live-Musican
DIY-man in everything I am really interested
Europe, Austria - Katsdorf , born in 1983

take a break and listen to some music
When I want to make a track, or do a gig, i want total control of parameters, and I want to move & save them all.
There was and is a way to do that…
so back in the days i got in contact with standalone commercial sequencers like RS7000 Roland-grooveboxes or the early Electribes
Here was my first contact with Midibox…MB SID
later I did the whole thing with Ableton - , contact with Midibox Midicontrollers…
and I was very happy with the upcoming MAX4Live - it was almost perfect…, i learnt the program really well, I then just programmed a all-in-one-Groovebox in MAX without Live…
then I wanted to go to almost latency free technologies- so again i come to Midibox where i take the knowledge from the MAX-Groovebox and put it into C-codes, and that was new again, and it is still… Triggermatrix was born.

@ the moment, i am still a free artist - years of freedom, and December is always the time of year to invent new Music-Machines! I love the dark time in year… but also the summmer: where the music machines will be used… and other plans accour - of a more biological in nature livestyle, anastasia, tom brown jr, earthships, glasshouses, own grown food, electricity, water, paradiesgarten, there are more importend things… having to eat and save the environment…for me and the ones with me…
Project list
Currently on work @28-05-2022
Finished